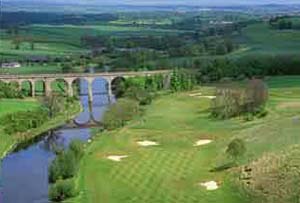 The SCHLOSS Roxburghe Hotel & Golf Course
Kelso
Roxburghshire
Scotland
TD5 8JZ
Tel: +44 (0)1573 450331

Here, in the peaceful, natural surroundings of the Scottish Borders, leave everyday life behind you and find time to connect with your true self. Recharge your batteries in an exclusive environment and experience unforgettable moments in style and luxury. Finally, let us look after you while you indulge in the exceptional culinary offerings with fresh produce from our very own gardens.
With a total of 20 quality rooms and suites, our accommodation provides modern comfort in a historic building with the utmost of elegance. Our location allows you to relax and take time to discover yourself, unwind and rejunvenate by engaging in one of our numerous leisure activities or going on an excursion in the beautiful setting around the Scottish Borders.
SCHLOSS Roxburghe is an excellent place to pamper your body and soul with outstanding cuisine, regional delicacies, international culinary highlights or sophisticated cocktails. Our menu, managed by Executive Head Chef Olivier Borja, is top quality, varied, and prioritises fresh produce, grown where possible on the Estate. Our first-class service team will be pleased to meet your requirements with care and attention. Whether you visit our restaurants, one of our fire lit lounges or one of our bars, we endeavour to delight. All venues can also be booked for private or corporate events.