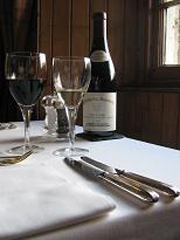 The Meikleour Arms Hotel & Restaurant
Meikleour
By Blairgowrie
Perthshire
Scotland
PH2 6EB
Tel: +44 (0)1250 883206
Fax: +44 (0)1250 883309

The Meikleour Arms is a traditional family owned country hotel in Perthshire, at the heart of the conservation village of Meikleour, internationally renowned for one of the best salmon fishing beats in Scotland and the spectacular Meikleour Beech Hedge.
Formerly known as Meikleour Hotel, as of April 2013 the inn rejoined Meikleour Estate and was renamed Meikleour Arms. We are a small country pub a short drive from Perth, Blairgowrie and Dundee, serving locally sourced food, with five affordable bedrooms.
First established as a Coach and Posting House for the Inverness-Edinburgh route, where horses could be changed and passengers could have refreshments, we have been welcoming visitors for nearly 200 years.
Fishermen have long come to the River Tay and stayed with us in pursuit of the King of Fish. We are just a few minutes from some of the best salmon fishing and are the ideal place to recount just how big that fish was!
Now equally popular for those walking, golfing around Scotland, shooting or immersing themselves in history and beautiful landscapes, the Meikleour Arms is a welcoming base for all who visit Perthshire. We serve house beers and use fresh Scottish produce which can be enjoyed at our bar, in our wood panelled dining room, or outside in the garden.
We look forward to welcoming you for a night, a drink, your shooting lunch or a jolly good dinner!