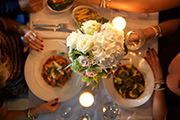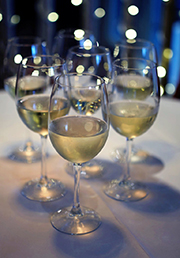 Gusto Leeds City Centre
10 Greek Street
Leeds
West Yorkshire
LS1 5RU
Tel: +44 (0)113 200 5920

With twentyone golf courses within eight miles of our restaurant we are ideally situated for your golf break.
Step inside Gusto Leeds and you'd be forgiven for thinking you've walked into an F. Scott Fitzgerald novel.
Greek Street's restaurant hotspot has a beautiful parquet floor, plush leather booths and soft lighting that shimmers off the backdrop of copper and bronze. Our staff are smart, engaging and knowledgeable about the food on offer which is unmistakably Italian at heart. While the menu features all the traditional classics, there's also abundance of contemporary dishes. The bruschettas are mini masterpieces too, and the pizzas are beautifully crisp.
To borrow a popular adage, the secret of a great event is 'location, location, location'.
That's why the perfect event starts with Gusto. Perfect organisation, private areas you can personalise, multiple options on format, every essential facility, brilliant staff and of course, fabulous food! Parties, celebrations, reunions, lunches, charity events, receptions, even mini-conferences. You provide the occasion, and leave it with us.
Join our Dining Club for all the latest offers, news and events.
Opening Times.
SUNDAY TO THURSDAY 12NOON - 10PM
FRIDAY TO SATURDAY 12NOON - 11PM