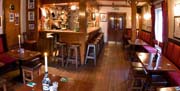 The White Lady Hotel
Kinsale
Co Cork
Ireland

Tel: +353 (0)21 4772737

The White Lady Hotel Kinsale, with its own private car park, is within walking distance of all Kinsale's shops, restaurants and pubs. The White Lady offers a high standard of accommodation, a bar, restaurant, a nightclub and live music venue. Everything you need for your trip to Kinsale under one roof.
Ease away the stresses of the day with a drink in our bar or a bite to eat in our restaurant. Our unique and beautiful bar is built from the timbers of the now demolished Old Kinsale Mill which used to dominate the Head of the Harbour. Here you can watch the latest sports fixture, sample the finest beers, wines and spirits, chat to a local or rub shoulders with fellow travelers. We are perfectly located to access all Kinsale has to offer including the three magnificent golf courses. Book in with us today ,,, you won't regret it.
Come and stay with us at the White Lady Hotel Kinsale and you will meet a warm welcome amidst our comfortable, contemporary surroundings. Check in, drop your bags and pop downstairs for a drink and a chat in our bar or a bite to eat in our famous White Lady restaurant.
Our hotel accommodation is simply the best value in town with single, double and triple rooms available. We will happily cater for groups and we have private off street parking available to our guests.
The White Lady is located at the end of the pier road, five minutes from the center of Kinsale town. By foot , you will walk along the stunning pier taking in sights of the beautiful Kinsale Harbour and marina. We are perfectly located for you to have a wander around the many shops and boutiques dotted around Kinsale Town.