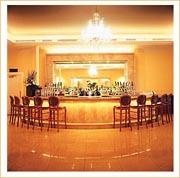 The Gresham Hotel
Upper O'Connell Street
Dublin 1
Ireland

Tel: +353 (0)1 874 6881
Fax: +353 (0)1 878 7175

The Gresham Hotel is easily one of Ireland's most famous hotels. Visitors from home and abroad have been enjoying the wonderful Gresham atmosphere since as far back as 1817. The famous afternoon tea, a delicious meal in the restaurant or a stay at one of the luxurious Gresham bedrooms, these have all been hallmarks of a legendary Irish institution.
While it is Ireland's oldest hotel - with a distinct old world charm – the Gresham provides all the modern luxuries and facilities that today's hotel guests expect. The hotel features 289 superbly furnished guest bedrooms featuring electronic safety locks, direct dial telephones, garment press, hairdryer, TV and 24 hour room service.
The Gresham is a visually striking hotel and can be seen in all its glory in a superb location on O'Connell Street, Ireland's widest, and probably most famous thoroughfare. All of Dublin's main tourist and commercial sites such as Trinity College, Guinness Brewery, Temple Bar and the impressive financial district are just a short walk away from the hotel's front door.
The Gresham Hotel is a traditional hotel in the finest sense of the word, with an unrivalled attention to an efficient, friendly service and one of the most luxurious accommodations you are ever likely to enjoy. It is the perfect base, for business or leisure guests, to explore Ireland's vibrant and historical capital city.