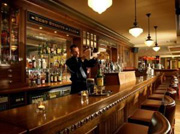 Scotts Hotel Killarney
Scotts St.
Killarney
Co.Kerry
Ireland

Tel: +353 (0)64 663 1060
Fax: +353 (0)64 663 6656

Scotts Hotel is ideally located as a base for golfing holidays in Killarney, with 20 golf courses, playable year-round. Killarney Golf & Fishing Club is within 5 km of the hotel. We offer our
golfers exclusive accommodation deals.
Scotts Hotel is a deluxe Killarney town centre hotel, combining luxury, service and great value hotel deals in the heart of Killarney, Co. Kerry. With extravagantly designed bedrooms, deluxe suites and plush self catering apartments, guests are sure to indulge in cozy comforts during their stay in Scotts Hotel. We also offer free car parking in Killarney town centre to all our guests.
Scotts Hotel Accommodation in Killarney, Kerry offers 120 bedrooms consisting of Double rooms, Family rooms, Deluxe Suites and Self Catering apartments- rooms to suit everyone. We also offer disabled rooms catering for disabled guests. This hotel accommodation is furnished with your comfort in mind and is the perfect place to relax for your Killarney Hotel Break. Please note all Scotts bedrooms are strict non smoking.
Scotts Hotel Killarney offers a choice for every mood and occasion. Choose from the Courtyard Restaurant or Scotts Bar. Both Killarney Restaurant's pride themselves on using only the freshest of local produce.
For private parties at Scotts Hotel Killarney, we are happy to tailor menus to individual requirements and to advice on accompanying wine selections to suit every budget.
Scotts bar is a lively, modern & contemporary bar, and a well known landmark in a vibrant and hugely popular part of Killarney town centre.
For decades Scotts' Bar in Killarney has been serving up good bar food, good company and of course a great pint to locals and visitors alike.