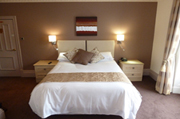 The Queen Hotel
Rise Lane
Todmorden
Lancashire
England
OL14 7AA
Tel: +44 (0)1706 819917

As the Landlord and Landlady at the Queen Hotel, we welcome you into our fabulous pub . We hope you'll feel at home from the minute you walk through the door - with great hospitality and a friendly, relaxed atmosphere.
Open from early 'til late, we've a great range of snacks and more substantial dishes all cooked to order, so we know you'll be able to taste the difference in our home cooking. Real food that tastes every bit as good as it looks.
Here at the queen Hotel we believe in giving all our customers the best Stay, Food and Drink in the area. And we are the perfect place to stay for the quiet break. We have Manchester city centre just 30 minutes away by train or you could jump on the other foot and head off for the day walking on some beautiful hills and moor lands
And of course our bar is always stocked with an impressive selection of Cask ales together with guest beers and a carefully selected wine list – giving you excellent choice and unbeatable quality and we can now offer you free Wi-Fi access throughout your time with us.
We have 10 bedrooms all of which have recently been refurbished in a contemporary style
9 bedrooms are double rooms, 3 are twin rooms (2 can be changed from double to twin)
All rooms have flat screen tv with a good range of channels including sky sports 1
All our rooms come with a full freshly cooked breakfast
We look forward to your visit.