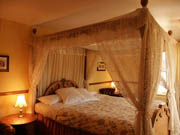 Chequers Inn Hotel
Lewes Road
Forest Row
East Sussex
England
RH18 5ES
Tel: +44 (0)1342 82 33 33
Fax: +44 (0)1342 82 54 54

Welcome to the Chequers Inn Hotel
Forest Row Established c1452
The Chequers is a 15th Century Old English Pub complete with Inglenook Fireplace, Lounge, Dining Room, Modern Style Hotel & Includes Conference & Banqueting Facilities.
Our hotel consists of 21 rooms to the quiet rear of the premises in our 19th century extension. All rooms are equipped with modern facilities including en-suite bathrooms and Internet dial up access, with wireless broadband available in the Bar, Lounge and Breakfast room.
Bar & Restaurant.

All Out Food Is Homemade & Freshly Prepared
• Inglenook Fireplace • Real Log Fire •
• Candle Lit Dining Room & Lounge •
Head Chef Leo and his team create homemade, high quality dishes produced from locally sourced ingredients, with an emphasis on using organic and fair trade products.