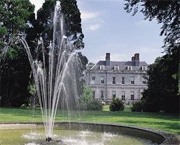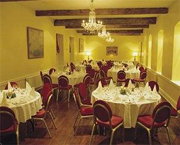 Cashel Palace Hotel
Main Street
Cashel
Co. Tipperary
Ireland

Tel: +353 (0)62 62707
Fax: +353 (0)62 61521

Sitting at the foot of the ancient Rock of Cashel in the heart of Tipperary – Ireland's Golden Vale, this exquisite Queen Anne style house, built in 1730, boasts some of the finest architecture and craftsmanship that has hailed it as one of the finest houses in Ireland.
Previously an Archbishop's Residence, it is home to the birthplace of Guinness and our 28 acres of formal gardens and land surround the walls to the world renowned Rock of Cashel itself.
Each individually decorated room possesses its own unique character. Your eye will instantly be drawn to the picturesque views of the Rock of Cashel or the exquisite courtyard leading to the original entrance of the Palace.
Our seemingly endless quest for finding the right antique chair or painting has proved most worth while, this has truly been a labour of love. You will sleep as never before, in beds of comfort and grandeur and bathe in the most opulent of surroundings.
Whether you are looking to relax with Friends over a leisurely Dinner, Romance with your Partner over a glass of chilled Champagne or simply enjoy a superb meal with Family the Cashel Palace Hotel in Tipperary is the place to be.
Full sized golf courses including Dundrum, Thurlus, and the famous Jack Nicholas designed Mount Juliet are only a short distance away - preferential rates can be arranged.