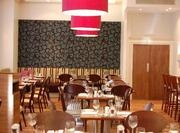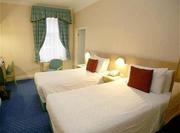 Bloomsbury Park
A Thistle Associate Hotel
126 Southampton Row
London
England
WC1B 5AD
Tel: +44 (0)871 376 9007
Fax: +44 (0)871 376 9107

Located with easy access to London's top attractions, this Thistle Associate 3 star hotel is a perfect family hotel near London's West End.
Near St Pancras and near EuroStar Rail Stations, the hotel offers a range of rooms at affordable offering special offers and package deals make them more affordable! Guests are reminded to look into Thistle's Best Online Rate Guarantee when booking their rooms.
Bloomsbury has long been a magnet for writers and thinkers. Famous former residents include Darwin, Dickens, John Keynes and Bob Marley.
The hotel is very much part of the Square's history, being the birth place of the composer laureate, Sir John Barbirolli in 1899.
Offering a value for money alternative and a different style from the design and décor of the Thistle brand, Bloomsbury Park hotel has a selection of 95 bedrooms, including interconnecting and Family rooms.