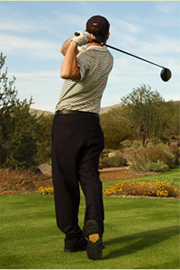 Wath Golf Club
Abdy Lane
Rawmarsh
Rotherham
S62 7SJ
Tel: +44 (0)1709 878609
The tranquil setting of the course is the ideal place to unwind and enjoy the challenges of this testing course with its narrow fairways and small greens.
Many dykes crisscross fairways, making playing for position paramount. Copses again strategically placed reward the golfer who is straight off the Tee. Playing over a pond into a prevailing wind on the 12th hole, to a postage stamp size green, will test the most accomplished player. And if you think that is tough, wait until you arrive at the 15th. A feeling of total satisfaction will be yours when you see your ball land on the 15th green, and not in the water. The 16th hole off the Medal tee must be a most pleasing sight to any golfer who relishes a challenge.
The sting is certainly in the tail at Wath Golf Club. The last 5 holes have ruined many a members monthly medal card.
To complement the course, we offer a practice area, putting green, and practice bunker and chipping area.