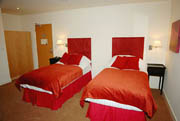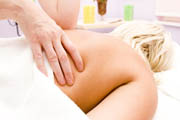 Teign Valley Golf & Hotel
Christow
Exeter
Devon
England
EX6 7PA
Tel: +44 (0)1647 253026
Map/Directions
Visit our website to book direct
Email us
We know how you look forward to your holidays - that last day of term feeling of anticipation for the forthcoming hazy days of summer, pure relaxation and unwinding, simply doing whatever takes your fancy.
At Teign Valley Golf Club & Hotel, we do all we can to ensure your stay with us is reminiscent of those happy, carefree days.
Situated in the rather stunning Teign Valley in Dartmoor National Park, Devon, this splendid hotel is the best location for all holiday types, be it golfing, surfing, shopping, sight seeing, walking or simply relaxing.
Our fabulous new sixteen bedroom hotel offers luxurious, contemporary accommodation, scrumptious food, real ales, a superb wine list and the relaxed and easy going atmosphere you wish for when on holiday.
Every one of our 16 bedrooms has been designed to gratify! Aesthetically pleasing and superbly comfortable, enabling you to relax as you would at home. Our beds are hand crafted and upholstered to the highest specifications. Finest crisp cotton sheets, snug duvets and a choice of two different pillow types will enable you to drift into blissful slumber and being situated in such a peaceful location, a good night's sleep is guaranteed!
Additionally, one of our bedrooms is specifically designed for the comfort of wheelchair users.
REFRESH & REVIVE
Wake up full of the joys of spring and jump into the power shower (every room has them). This will make for a great start to your day and apparently, they also improve one's singing!
Our rooms also offer complimentary trays of tea and coffee, flat screen televisions and complimentary broadband access for those who wish to enjoy this facility!