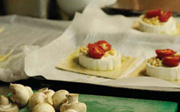 The Red Lion Inn
Six Ashes Road
Bobbington
South Staffordshire
England
DY7 5DU
Tel: +44 (0)1384 221 237
Fax: +44 (0)1384 221 599

Bobbington is part of a settlement of small villages throughout the district. It is surrounded by wonderful scenic countryside just waiting to be discovered, whether it be by car, walking or cycling. It is an ideal base to explore all the local attractions that the area has to offer. There is something to suit all ages, from historic houses, RAF Cosford, The Black Country Museum or visit the nearby Halfpenny Green vineyards and treat yourself to a bottle of award winning English wine! The pretty nearby historic town of Bridgnorth is also worth a visit.
The Red Lion pub and hotel near Stourbridge is a family run country residence. The building was first recorded in 1820 as an ale house brewing it's own ale, cider and porter. The current owners of property, 'The Shaw' family took over the tenancy in May 1986, and were fortunate enough to buy the freehold of the property in January 1992. Many alterations and additions have taken place over the years, including the hotel which offers 17 bedrooms in modern and traditional surroundings.
We are within easy reach of the motorways and large towns including Telford & Wolverhampton. Birmingham's attractions are a mere 30 minute drive away. Birmingham airport can be reached within 50 minutes.
You'll find lots to see and do around the area, making The Red Lion an ideal location to enjoy the most of the region whether staying on business or for pleasure.
All our bedrooms are stylish and elegant and have been attractively decorated to give a modern and contemporary feel. Whether you are staying in one of our standard rooms, family rooms or a spacious executive suite, The Red Lion pays attention to detail to ensure your stay is as comfortable and enjoyable as possible.
All bedrooms are en suite and feature tea and coffee making facilities, hairdryer, flat screen LCD televisions, internet connection, power showers and the 'finest' silent night beds to ensure you have a restful night's sleep.
Dining at the Red Lion is an enjoyable and relaxing experience in warm traditional surroundings, whether visiting for lunch or dinner.
The menu is extensive and has something to suit all tastes. The specials menu offers a little bit more 'out of the ordinary' with its wonderful homemade modern dishes. We also have superb fresh fish dishes, with the fish being delivered six days a week. All produce on the menu is from good quality locally sourced suppliers.