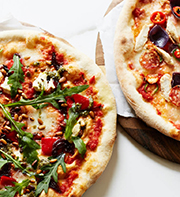 Gusto Chislehurst
9 High Street
Chislehurst
London
BR7 5AJ
Tel: +44 (0)20 8468 7300

Life is a gift; live it with Gusto every day.
Our new Gusto Chislehurst will be open from Thursday 17th August 2017 at 5pm.

Ideally situated less than a mile from Chislehurst Golf Club and with 20 golf courses within 8 miles of our restaurant.
Life is a gift; live it with Gusto every day.
Drinks Menu A la carte menu Desert & coffee menu Lunch menu Evening menu
Sunday menu Children's menu Set menu Bar menu
Join us for a taste of the good life.
Book your next corporate function with us!
To borrow a popular adage, the secret of a great event is 'location, location, location'. That's why the perfect event starts with Gusto. Perfect organisation, private areas you can personalise, multiple options on format, every essential facility, brilliant staff and of course, fabulous food! Parties, celebrations, reunions, lunches, charity events, receptions, even mini-conferences. You provide the occasion, and leave it with us.
Join our Dining Club for all the latest offers, news and events.
Opening Times.
SUNDAY TO THURSDAY 12NOON - 10PM
FRIDAY TO SATURDAY 12NOON - 11PM