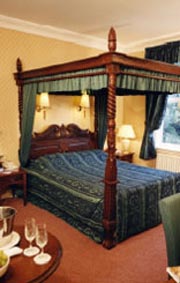 Fairlawns Hotel & Spa
Little Aston Road
Aldridge
Walsall
West Midlands
England
WS9 0NU
Tel: +44 (0)1922 455122

Choose Fairlawns and you have a choice of 60 rooms each of which have all the facilities you have every right to expect when travelling on business, for fun, for relaxation or for all three. There is FREE car parking and FREE Internet access too; hidden costs at many other hotels.
The Fairlawns Spa is a luxurious feature of The Fairlawns Hotel and Adult Health Club and we recommend making the most of it by booking one of our exclusive days or stays.
Our days are designed for you to do as little or as much as you wish with full use of our extensive facilities. Choose to lie back and relax by the pool, tone in one of our extensive exercise suites or simply indulge with a pampering treatment. Everything is provided for you from a comfy robe, towels and slippers to a delicious lunch and a selection of unlimited refreshments throughout the day.
We hope that you will give us the opportunity to offer hospitality, that you will be satisfied with the experience and that you will make Fairlawns your first choice for many years to come! Fairways enjoys a special relationship with the exclusive Little Aston Golf Club (2miles). Subject to availability you can ask us to arrange tee off times on your behalf. Non golfers may relax at the polside or enjoy pampering treatments or experiences in the luxurious Fairlawns Spa.