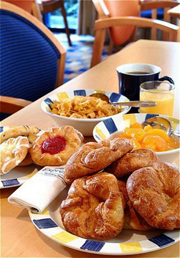 Express By Holiday Inn Peterborough
East of England Way
Orton Northgate
Peterborough
England
PE2 6HE
Tel: +44 (0)871 9021549

The Express by Holiday Inn Peterborough is adjacent to the East of England Showground, an ideal base for both business and leisure guests.
Our guestrooms feature a contemporary design and accommodate up to two adults and two children. Each room is equipped with ensuite power shower, satellite TV, high speed wireless internet connection, direct dial telephone and tea/coffee making facilities. Our room rate includes complimentary continental breakfast.
The city of Peterborough hides a wealth of history just waiting to be uncovered. Visit Flag Fen - where archaeologists found the oldest wheel in Britain - and then fast forward a few centuries to discover our 'new' 12th century cathedral with the largest surviving example of a painted wooden ceiling from the Middle Ages. Peterborough has many local attractions including Nene Valley Railway, Dry Slope Skiing, Butterfly Park, Duxford Imperial War Museum & Burghley House.
The Express by Holiday Inn Peterborough is an excellent location for guests if visiting Cambridge, Newmarket Racecourse, Cheffin sales at Ely, Stansted Airport, Nottingham, Leicester or Stamford. We look forward to welcoming you to the Express by Holiday Inn Peterborough.